Whole wheat toast may be a healthy choice at breakfast, lunch, or dinner, but if you're planning a run or gym session soon thereafter? You may want to skip your healthy grain in favour of a banana or yogurt.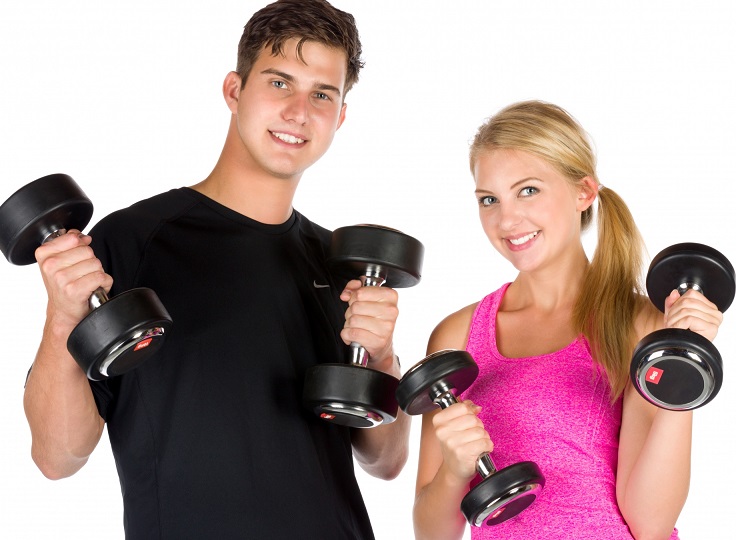 Although it is typically best to consume complex, high-fibre carbohydrates (such as whole wheat bread, brown rice, and whole wheat pasta) with a mixture of protein and fat to slow the blood sugar response and provide a steady, lasting source of energy, this isn't necessarily the case in the hour before a workout.
Snacks and meals consumed prior to exercise differ from typical meals; unlike a standard meal, in which the goal is a slower rise in blood sugar, the goal of a pre-workout meal is a relatively quick rise in blood sugar.
To fuel a workout, you need immediate energy. Fat and protein, by their very nature, slow digestion. While this is an asset at other points throughout the day, consuming too much fat, protein, or fibre prior to a workout can prevent the delivery of sugar to working muscles, leaving you fatigued and incapable of your best performance. Even worse, too much fibre can cause gastrointestinal upset, leaving you sprinting for the bathroom.
So what should you eat?
Before a workout, aim to consume a small snack or meal 45-60 minutes prior to warm up. Choose fairly bland, simple foods that provide carbohydrate and a little protein, without too much by way of fibre or fat. Note that we said a little protein- anything over 10 grams and speedy digestion may be inhibited.
Fruit, refined grains, and dairy are all good options. Whole wheat breads, high fibre grains, nuts and nut butters, and vegetables, while healthy at other points throughout the day, are not good choices prior to a workout.
In addition to foods that are digested slowly, it is best to avoid high-volume liquids (such as smoothies, protein drinks, energy drinks, or juices), spicy foods (including tabasco, and other hot sauces, chili peppers, and salsa), and high-acid foods (citrus fruits, fruit juice), all of which may cause heartburn, gas, gastrointestinal upset, and/or regurgitation during exercise.
Not too sure what to nosh on before your next exercise session? Consult our easy list for quickly digested light bites to eat before you hit the gym.
Favour
● Fruit (Bananas, berries, melons, peaches, and pears are all good options)
● Low or non-fat dairy (Save for those who are lactose intolerant. Non-fat Greek yogurt, string cheese, non-fat cottage cheese, and small amounts of non-fat milk are all good options)
● Simple carbohydrates (white bread, English muffins, etc.)
Avoid
● Spicy foods
● High-volume liquids (smoothies, protein beverages, etc.)
● Nuts and nut butters
● Seeds and seed butters
● Oils and butters
● Full-fat dairy
● Acidic fruits (citrus, etc.)
● Whole grains (whole wheat bread, whole wheat pasta, brown rice, etc.)
What should I eat after a workout?
After exercise, aim to consume a typical meal (preferably lunch or dinner) 90 minutes after your cool down. Consume a mix of carbohydrate, protein, and fat, just as you would after any other meal. However, avoiding high-fat meals is typically a good option immediately following a workout, given that tired muscles require hasty delivery of nutrients to aid recovery.
Additionally, certain foods are not well-tolerated after high-intensity workouts. For many consumers, high-acid, high-spice, or high-fibre foods are not well tolerated before or after an exercise session. Plan to consume these foods at other points in the day, when gastrointestinal upset doesn't pose so great a risk.